What is Dwell?
Farm, fish, and mine to gather resources. Board a boat to trade your goods at a port down the river. Learn new skills to unlock crafting recipes. Dwell is a Multiplayer Sandbox RPG where the towns are built by players.
Features
Open, persistent world
Large multiplayer servers
100+ unlockable crafting recipes
Procedurally generated landscapes with many biomes to explore
Gather resources by farming, mining, fishing, and foraging
Process resources by cooking, brewing, drying, and researching
Specialize in specific recipes and add unique traits to your crafts
Economy, trading, and shops run by players
Villages and governments built by players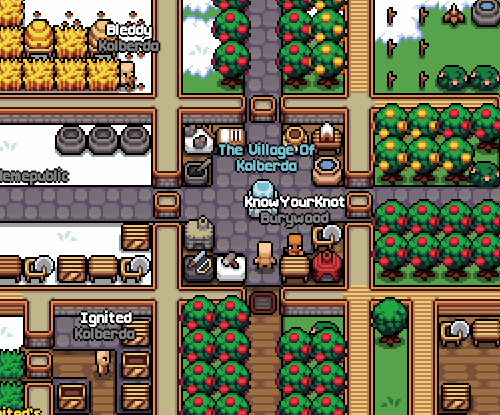 Build Your House!
Craft customizable walls, doors, and flooring and build a unique home. Build next to your friends and start a whole village, complete with shops, inns, and shipping docks!
---

Mine and Farm!
Forge metals found by exploring deep caves. Travel through forests to find rare herbs and trinkets. Embrace nature and research new crops, grow gardens, and build beehives.
---

Cook and Brew!
Learn new recipes and specialize in preparing unique meals. Ferment alcohols and start a brewery or build a restaurant and serve meals to visitors.
---

Trade Your Goods!
Feeling creative? Build a marketplace and sell your goods in shops and trading stalls. Feeling adventurous? Build a boat and go on a trade mission across the world.